a conversation with...
The Mobel Sport - Cycle Sierra Nevada Scholarship was developed as a way to sponsor young cyclists that may not have opportunity or financial capacity to avail of a cycling training camp. In this section we take 5 minutes for a quick chat with one of the applicants selected for the 2017 program.
Sigurd Salberg Pedersen - norway
Who are you?
I am 19 years old MTB and road cyclist living in Lillehammer, Norway.
What team do you ride for?
Lillehammer Cycling Club - MTB Elite Team
Why did you start cycling?
Since I was a little boy, I have been testing sports like football, handball, running, cross country skiing and biathlon. I competed in biathlon and cross country skiing until I was 16, but today its all about cycling.
Have you any sporting backgrounds apart from cycling?
During the winter period I used to do ice skating for two years. I enjoyed it, but I preferred cycling and decided to quit ice skating and continue road racing and cyclo-cross.
What type of cyclist are you? Do you compete in other disciplines, other than road cycling?
I am mainly a XCO mountain biker, but I also compete on the road when I have the possibility. The last years I have also tested some enduro MTB racing. I am a lightweight rider who loves long climbs and hilly terrain.
Favourite piece of cycling equipment/kit?
High quality clothing made for bad weather. It makes it possible to have a comfortable ride in the Norwegian climate.
Your greatest achievements on a bicycle?
My junior XCO national title in 2015 is a highlight in my career, so far...
Your favourite professional cyclist? (past and present)
Peter Sagan and MTB rider Julien Absalon
Most memorable moment/stage win from professional cycling?
Andy Schleck winning stage 18 of the 2011 Tour de France.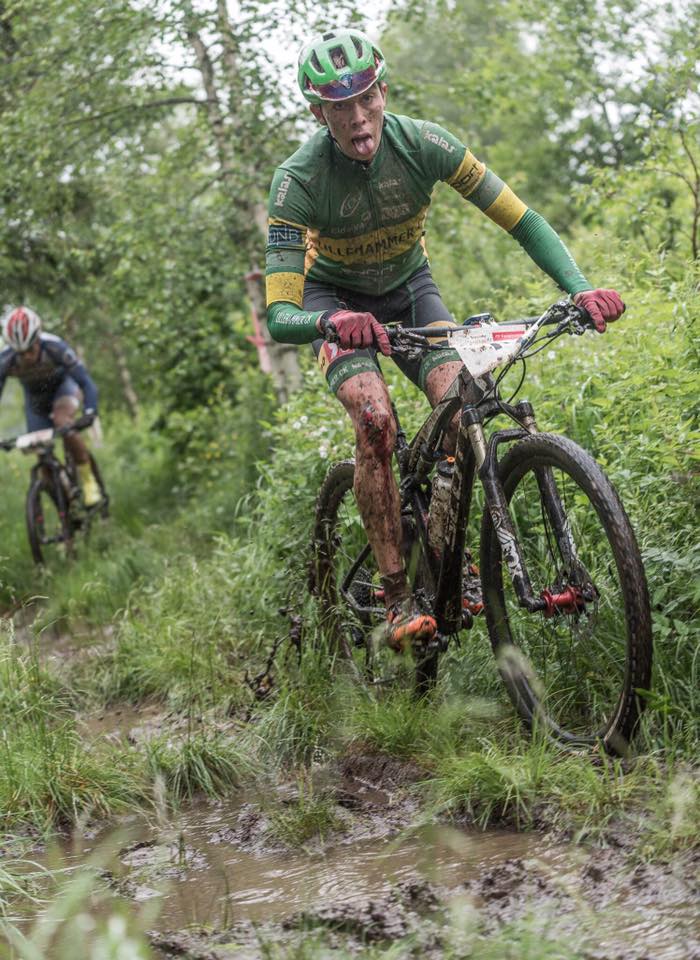 Your favourite stage race and one day race? Why?
Tour de France - The highlight of each summer, and it makes me spend way too many hours in front of the TV.
World Championship - Different course each year, and national teams makes it unpredictable and exciting.
What's your current favourite music album/song?
Gavin DeGraw - She Sets The City On Fire
Tell us something we don't know about you already and you don't mind the general public knowing?
I have lived in 6 different places.
Hopes and plans for the future?
MTB world champion. Olympic MTB champion. Winning the Tour de France...

That's the plan at least...