a conversation with ADAM STENSON
The Cycle Sierra Nevada Scholarship Program was developed as a way to sponsor young cyclists that may not have opportunity or financial capacity to avail of a cycling training camp. In this section we take 5 minutes for a quick chat with one of the applicants selected for the 2016 program.
Who are you?
I'm Adam Stenson, 17 years old and I am a cyclist from Ireland.
What team do you ride for?
Last year I rode with the Nicolas Roche Performance Team-Magnet.ie and I will stay there for next year as I think it's the best set up for me.
Why did you start cycling?
I started cycling as just having fun. My dad was a cyclist around my age and when I was around 10 he was doing triathlons and I always looked at everyone during the cycling leg of it and thought it was cool. Then I got into it when I was 12 and then when I turned junior I started to take it really seriously.
Have you any other sporting backgrounds?
I used to play a bit of rugby and was never really any good. I've never been any good at anything else apart from cycling to be honest.
What types of cycling do you do and what do you enjoy about each?
I do road and track cycling competitively. What I love about the road is all of it, the tactics, the hills, the sprints. I love getting involved in the bunch gallops and I love getting my legs ripped off up a climb. With the track, I love that there is no hiding places. No excuses. Everyone can see you the whole time and the buzz you get off racing around the track is one you very rarely get anywhere else.
How many bikes do you own?
I have a spare bike and I have a track and winter bike. I'll get my new race bike and a TT bike in the new year. You can never have too many ;)
Favourite piece of cycling equipment/kit?:
It's not very original but it's defiantly my sunglasses! Or else the team kit that is provided to us by Velotec! Quality gear!
Your greatest achievements on a bicycle?
Being able to represent my country at the biggest race of the year, the World Championships. Or a stage win in the Junior Tour of Wales.
Your cycling heroes?
Eddy Merecx and Tom Boonen. What the two have achieved on the bike is pretty remarkable. I had the pleasure to meet Boonen and he is an absolute gent too!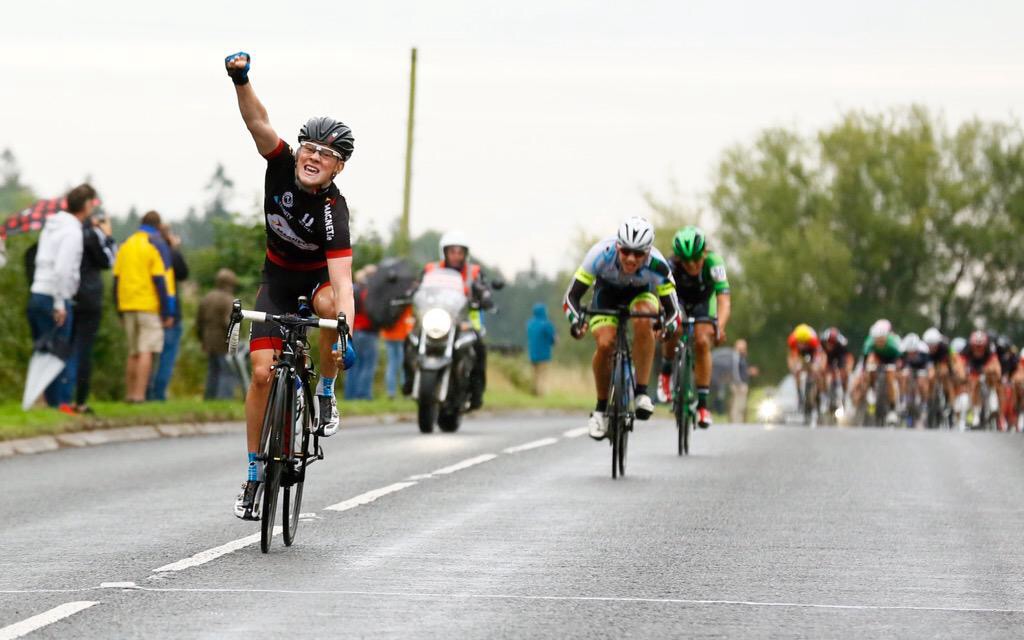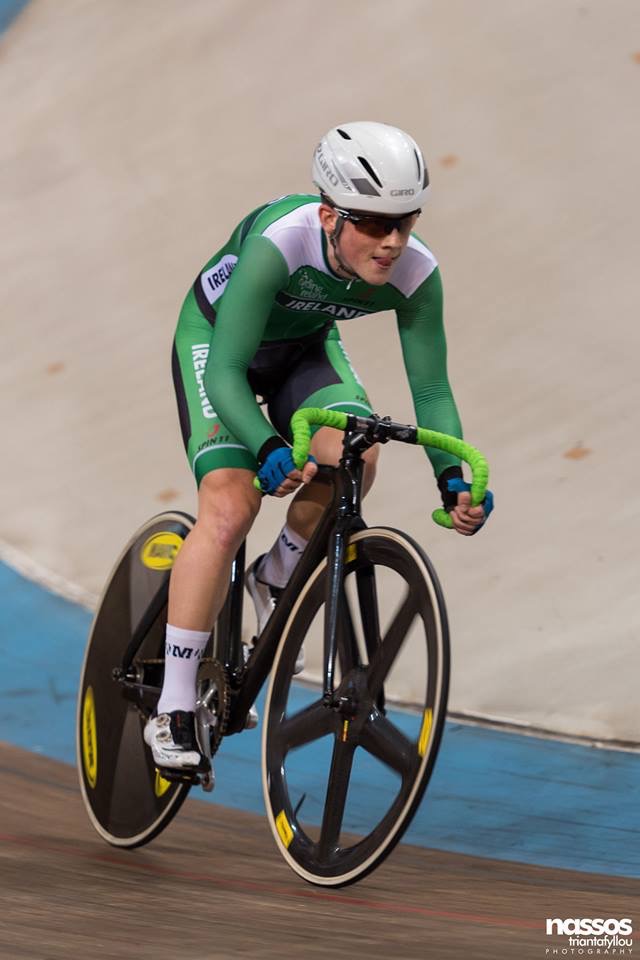 Your favourite training route/coffee stop?
Around the Blessington Lakes on a cold, clear winters morning can't be beat! Never stop for coffee. Rather do the time on the bike than the cafe ;)
What music do you like?
It has very wide variations to be honest it can be rap music one day and then house the next haha!
Tell us something we don't know about you?
It might sound weird, but I love wearing hats. Cant go anywhere without something on my head!
Hopes and plans for the future?
Win races!!!