a conversation with...
The Mobel Sport - Cycle Sierra Nevada Scholarship was developed as a way to sponsor young cyclists that may not have opportunity or financial capacity to avail of a cycling training camp. In this section we take 5 minutes for a chat with one of the applicants selected for the 2018 program.
Wouter Zwaan - Zuid-Holland - The netherlands
Who are you?
My name is Wouter Zwaan and I am an U19 cyclist from Bodegraven in the Netherlands.
What team do you ride for?
I currently ride for Willebrord Wil Vooruit (WWV) Cyclingteam.
Why did you start cycling?
My sister started cycling and I liked to see the races very much so I started one year later by myself. I was 10 years old when I got my first road bike.
Have you any sporting backgrounds apart from cycling?
I played soccer from I was 6 years old until I started cycling.
What type of cyclist are you? Do you compete in other disciplines, other than road cycling?
I like all sorts of racing but climbing the most. I like to be in the Ardennes, the Dutch mountains and the French Alps. In the winter I do track racing at RTC Amsterdam.
Favourite piece of cycling equipment/kit?
I love my Canyon bikes and I like Campagnolo, but next season I will ride with Shimano Ultegra and I am looking forward to trying the new groupset.
Your greatest achievements on a bicycle?
Third at National Championships team pursuit (track) 2016
Second at National Championships madison chase (track) 2016
4th Vliermaal Belgium 2017
Last summer (2017) I rode a very good Int. Radjugendtour Oststeiermark in Austria.
Your favourite professional cyclist? (past and present)
Marcel Kittel because I liked a documentary about Argos Shimano, he is a very good sprinter and a nice guy. Wout Poels because he is a very good Dutch cyclist and very important for Chris Froome.
Most memorable moment/stage win from professional cycling?
Tom Dumoulin Giro 2017, final stage.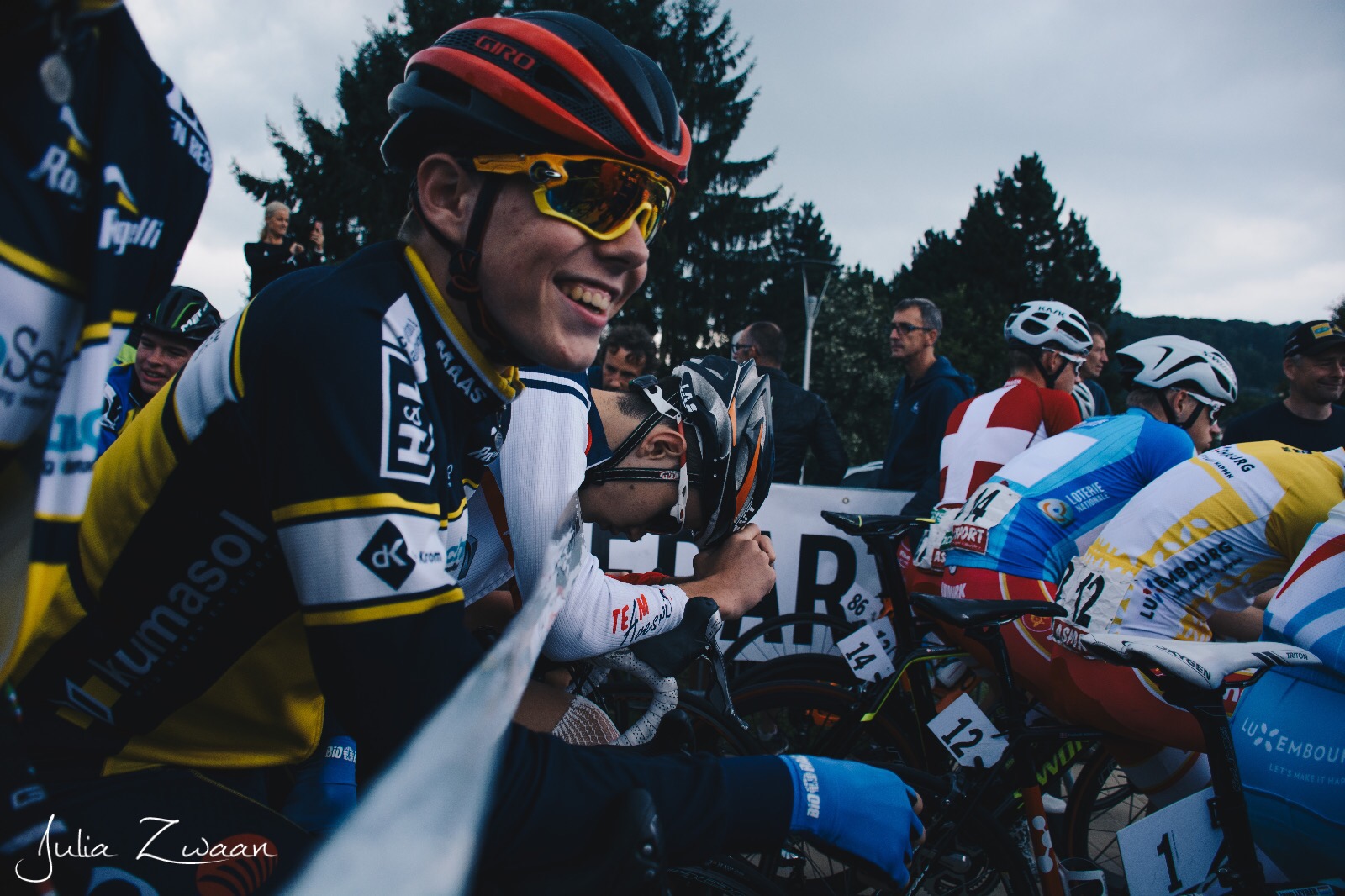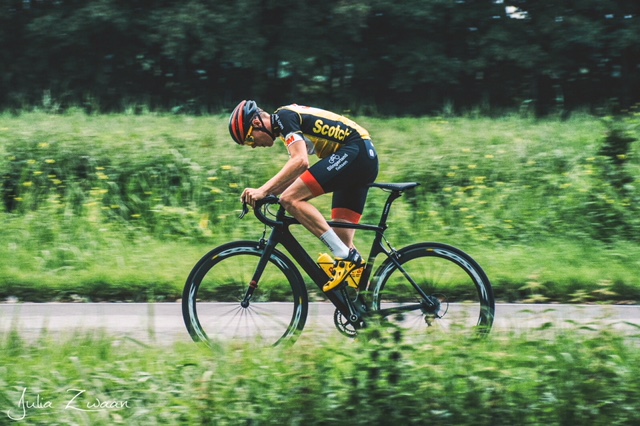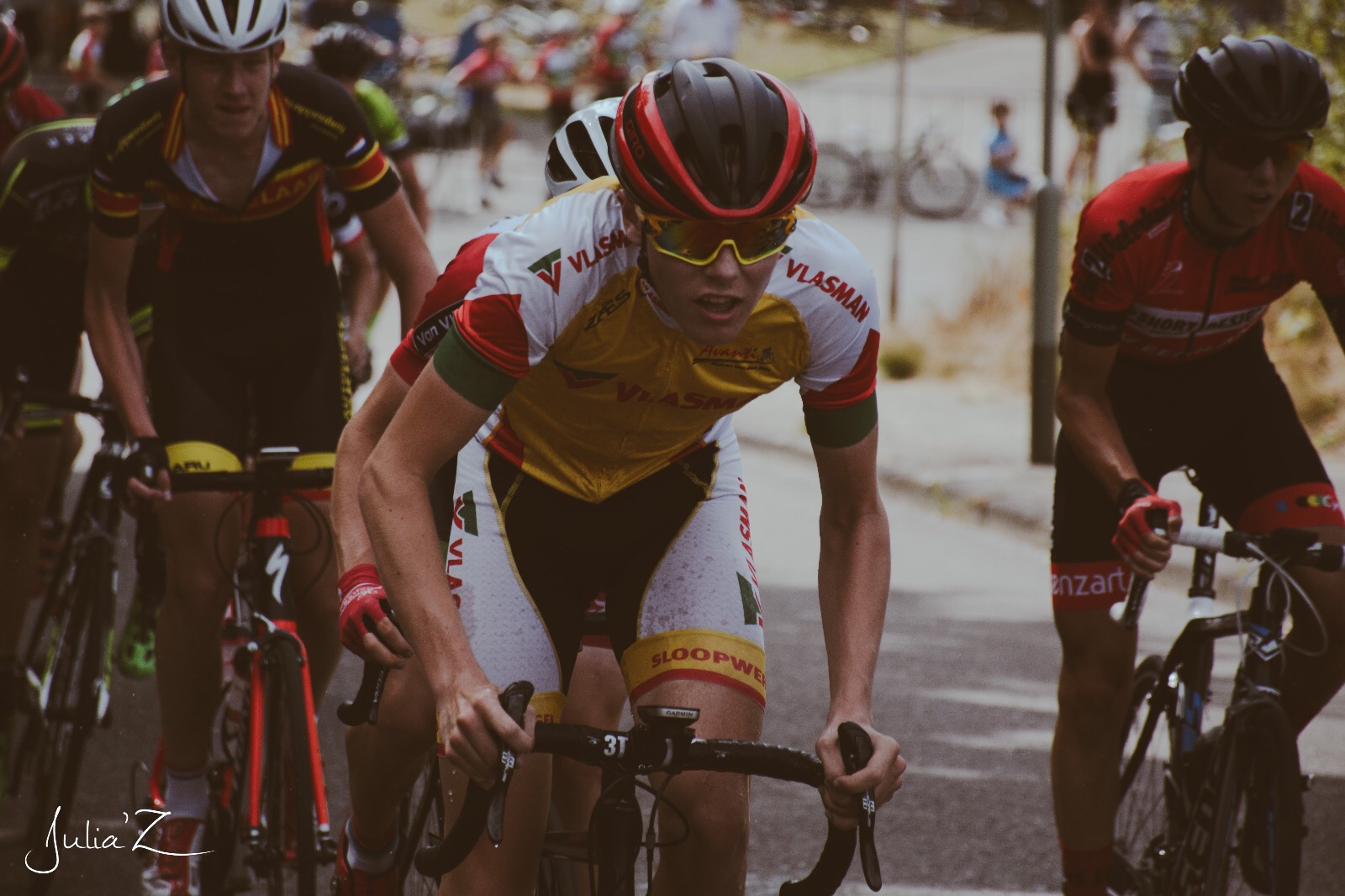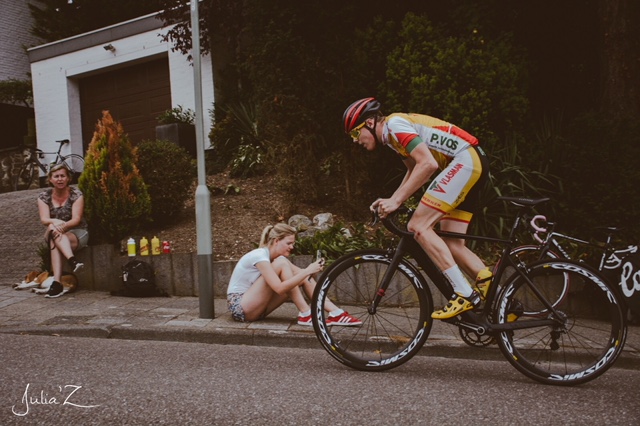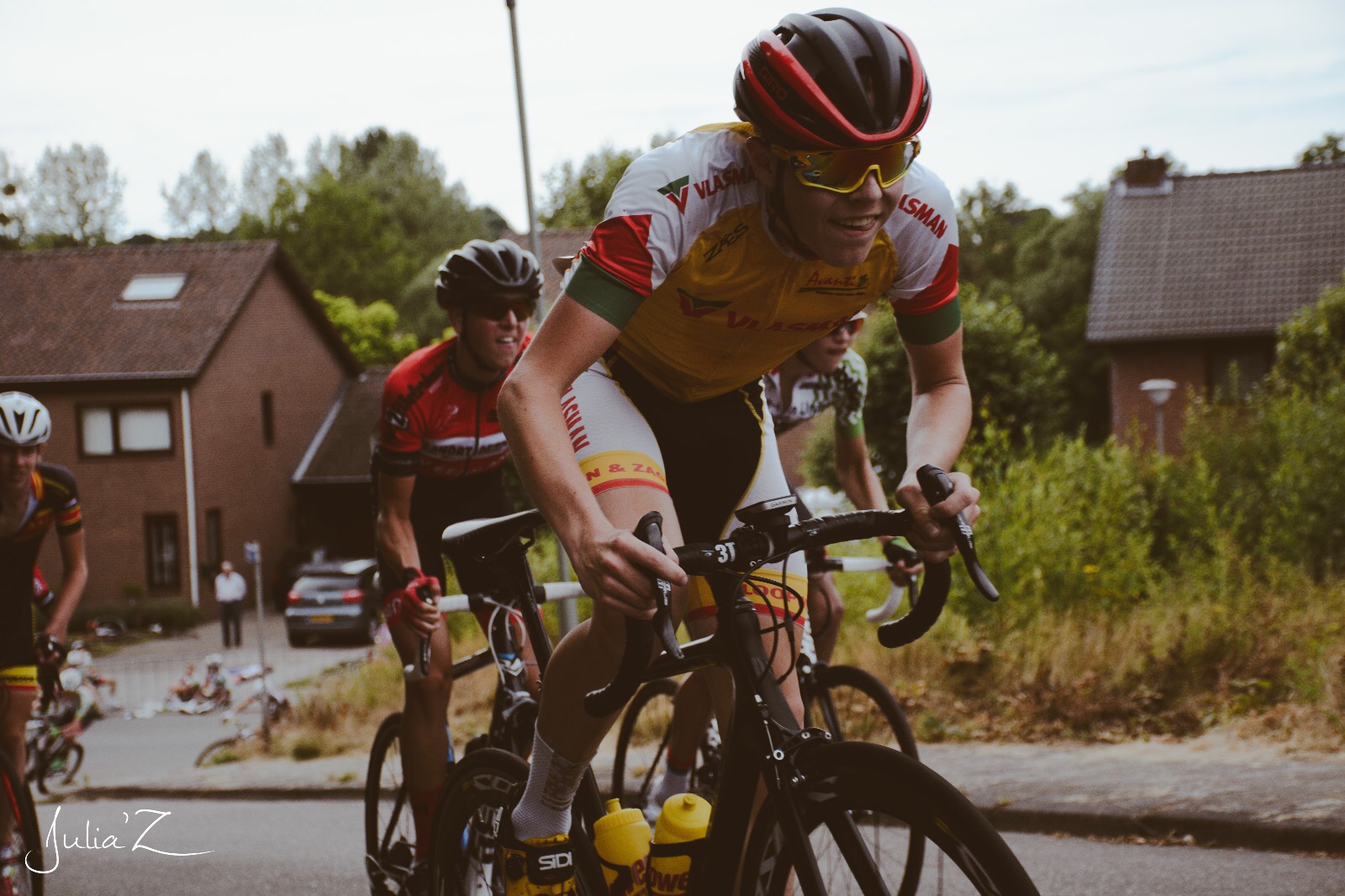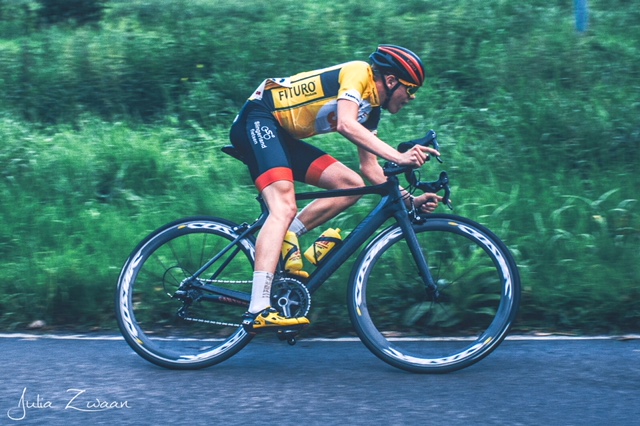 Your favourite stage race and one day race? Why?
5 days Int. Radjugendtour Oststeiermark Austria 2017 because it was heavy but fantastic, especially the big climbs.
1 day race Herbeumont Belgium 2017 because of the mountains.
What's your current favourite music album/song?
I like the Spotify USA album and Dutch rap.
Tell us something we don't know about you already and you don't mind the general public knowing?
I love my Beagle Froomey.
Hopes and plans for the future?
I want to become a pro-cyclist but at first I hope to ride two good seasons as junior.