a conversation with...
The Mobel Sport - Cycle Sierra Nevada Scholarship was developed as a way to sponsor young cyclists that may not have opportunity or financial capacity to avail of a cycling training camp. In this section we take 5 minutes for a chat with one of the applicants selected for the 2018 program.
TIM MARSMAN - Gelderland - the netherlands
Who are you?
My name is Tim Marsman and I'm 17 years old. I live in the Netherlands.
What team do you ride for?
I'm currently riding for Forte U19 Cycling Team (Belgium).
Why did you start cycling?
In the summer break from 2012 I was on vacation to watch the Tour De France with my family. Here I decided that I wanted to quit soccer and started cycling.
Have you any sporting backgrounds apart from cycling?
I played soccer for 9 years.
What type of cyclist are you? Do you compete in other disciplines, other than road cycling?
I'm a time-trialer and classification rider. And I like to attack. I'm not competing in other disciplines than road cycling.
Favourite piece of cycling equipment/kit?
My bike computer, this is what I need to train for my goals.
Your greatest achievements on a bicycle?
I won the U6 Cycle Tour in Sweden.
Your favourite professional cyclist? (past and present)
Chris Froome and Tom Dumoulin.
Most memorable moment/stage win from professional cycling?
Tom Dumoulin, when he won the Giro d'Italia.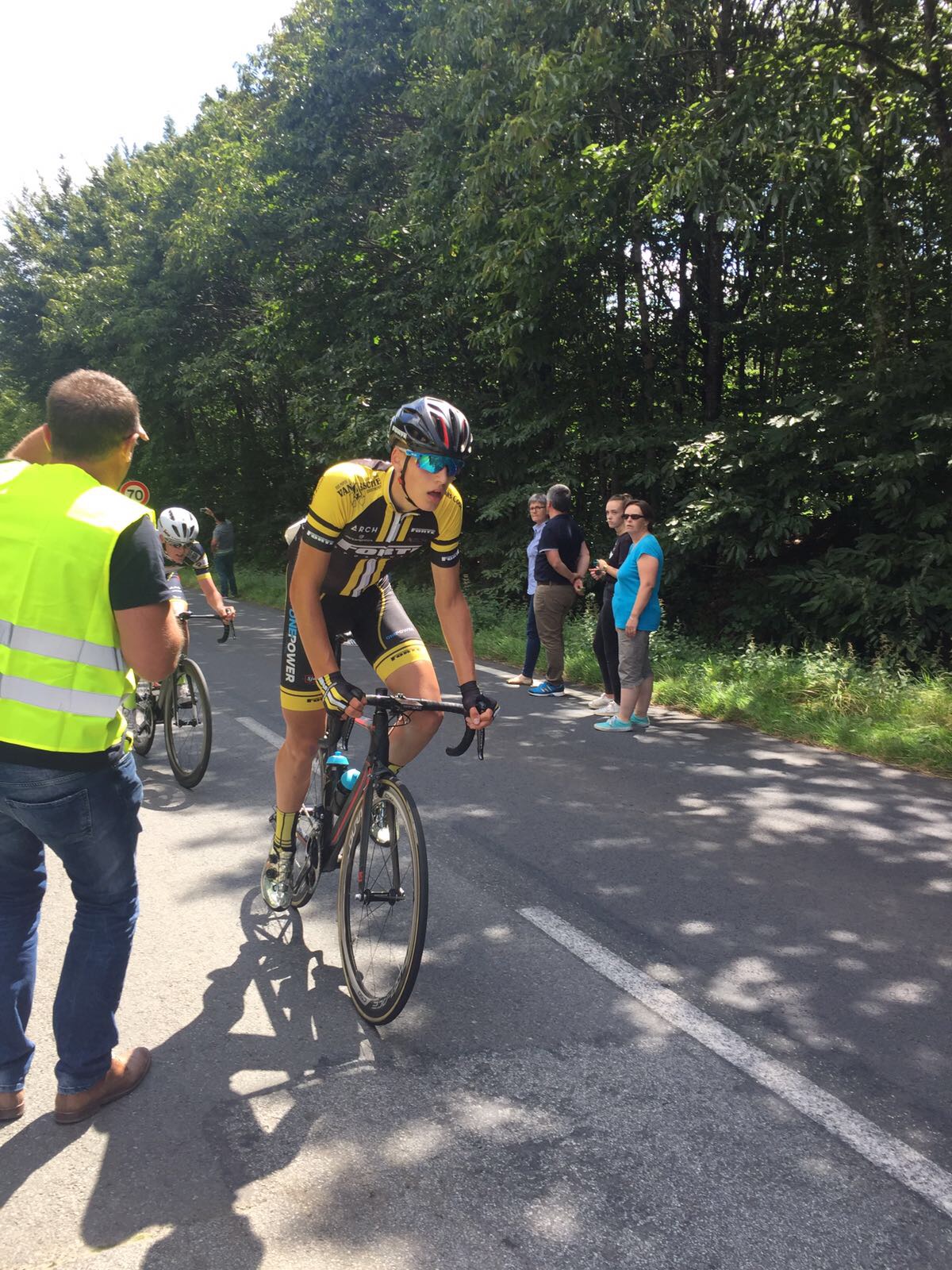 Your favourite stage race and one day race?
My favorite stage race is Trofeo Victor Cabedo in Spain, because there's a lot of climbing and a nice time-trial in it.
I don't prefer a special one day race, but I like it when it is a hard race and when there's bad weather.
What's your current favourite music album/song?
I mostly listen to "top 50 Netherlands" on Spotify. There's something from all genres in it.
Tell us something we don't know about you already and you don't mind the general public knowing?
I like to travel and explore new places.
Hopes and plans for the future?
I hope to win the Dutch championship time trial and I hope to be selected for the European and World championships.