a conversation with...
The Mobel Sport - Cycle Sierra Nevada Scholarship was developed as a way to sponsor young cyclists that may not have opportunity or financial capacity to avail of a cycling training camp. In this section we take 5 minutes for a chat with one of the applicants selected for the 2018 program.
Jelte Krijnsen - Súdwest-Fryslân - the netherlands
Who are you?
I am Jelte Krijnsen, a Dutch U19 cyclist.
What team do you ride for?
I ride for UWTC de volharding- Wilton cycling team.
Why did you start cycling?
I started cycling as training for ice skating, after a view years I decided to do some cycling races. I crashed in my first race. But I really liked the racing so I didn't gave up.
Have you any sporting backgrounds apart from cycling?
I did ice skating for a pretty long time.
What type of cyclist are you? Do you compete in other disciplines, other than road cycling?
I only do road cycling, I can do a bit of everything.
Favourite piece of cycling equipment/kit?
I don't really have a favourite piece of cycling equipment.
Your greatest achievements on a bicycle?
I think that is my first place on the district championship last season.
Your favourite professional cyclist? (past and present)
Tom Dumoulin and Peter Sagan
Most memorable moment/stage win from professional cycling?
When Tom Dumoulin won the Giro d'italia.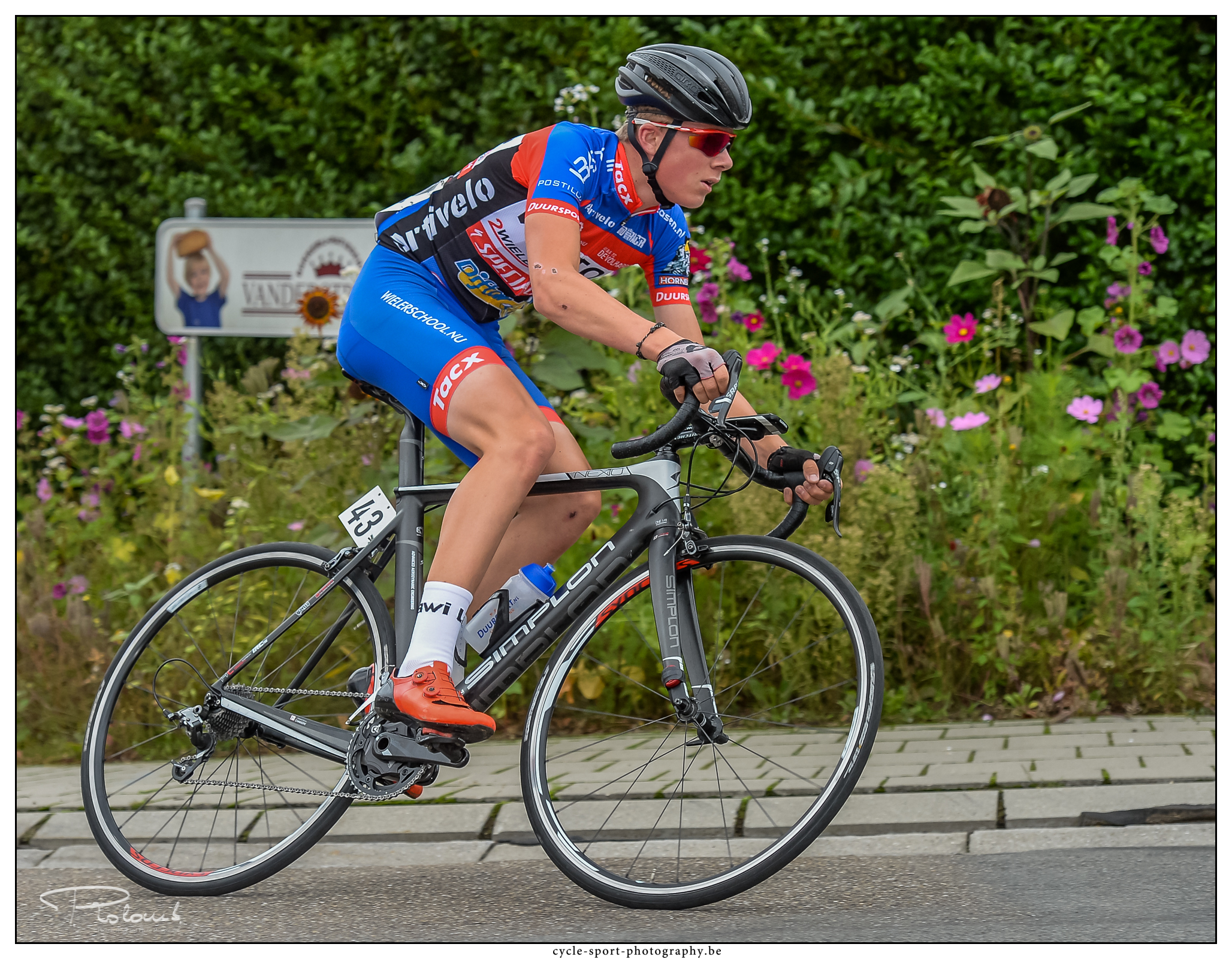 Your favourite stage race and one day race? Why?
The Asko Tour in Austria, it is just a nice race. Zuiderzee Ronde, as it was my first classic.
What's your current favourite music album/song?
I like all types of music.
Tell us something we don't know about you already and you don't mind the general public knowing?
No answer :)
Hopes and plans for the future?
Improve myself and win races